via imeche.org
Dassault Systemes' Marketplace: Amazon of manufacturing?
Designers and manufacturers will soon benefit from a new commission-based 'Amazon-like' online collaborative e-commerce platform – 'Marketplace,' set to launch around next February.
Dassault Systemes, a French technology company, is behind the idea – claiming that it will give both designers and enterprises more choice and control over their products. So far, the firm has been mostly known for its advanced 3D design software, 3D digital 'twins' and management of products from conception to maintenance – its 3DExperience platform that allows companies to integrate their design, simulation and production tools all in one space.
But at the 'Manufacturing in the Age of Experience' conference currently underway in Shanghai, China, it is the 3D Experience Marketplace stand that is attracting a lot of attention. "This novel tool will connect suppliers and customers for manufacturing," said Guillaume Drapier, product manager for the 3D Experience Marketplace, manning the stand at the event. "A client will be able to specify what they want to manufacture and find the right supplier. Anyone will be able to use it – people who have things to manufacture will be meeting people who can manufacture things," Drapier told PE.
The new intermediation platform, currently in beta, but already with about 50 service providers in the US and Europe, will operate on a commission-based system. Say, you've got to produce a car part. First, you create your design in 3D and upload it onto the platform. Then you specify how you want this part to be made, with which technique, which material, and by when.
Then the platform gives you a list of manufacturers worldwide who could potentially produce the part for you. You send the request, and start a discussion – exchanging information about the project inside the platform, and eventually coming to an agreement on specifications and a price. Finally, you have to pay for the order – all within Marketplace, securely, said Drapier.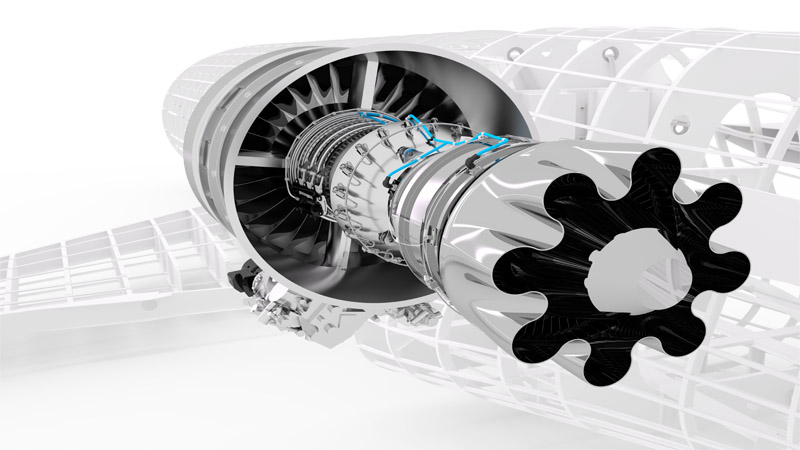 Dassault Systems is known for its CATIA design software (Credit: Dassault Systemes)
You don't pay anything to upload the design, but when the design gets sent to a 3D printing firm for production, Dassault Systèmes will charge the 3D printing provider a fee – based on the value of the product. So the sellers will be paying for intermediation, in a move towards a platform-based economic model – similar to Uber facilitating transactions instead of directly providing a service.
"Anyone anywhere in the world who's willing to try 3D printing at scale can use the Marketplace," Morgan Zimmermann, chief executive officer of EXALEAD Dassault Systèmes, told PE at the conference.
One of the companies already using the Marketplace is Joby Aviation, a US-based start-up developing a personal electric VTOL (vertical take-off and landing) two-seater plane. "We have suppliers of parts and components that we can get," said Alec Clark, a mechanical engineer at the company. One of the tools the company is extensively using is 3D printing, as it doesn't 3D print in-house.
"We can take a part right out of the CAD system, drag and drop it and see what suppliers are out there that can supply us with these components in acceptable time and cost. We still interact directly with companies, but 3D Experience Marketspace is an opportunity to branch out and see what else is out there," he told PE.